Restorative dentistry is used to restore the strength and beauty of your smile. If you've been suffering from pain caused by decay or other oral health conditions, you may benefit from restorative dentistry.
We offer conservative treatment solutions to preserve your natural teeth, as well as tooth replacement options such as dental implants or dentures. Restorative procedures can greatly improve your oral health and your appearance.
Some of our restorative treatment solutions include:
White Fillings
Endodontic Therapy (Root Canal)
Dentures
Bridges
Mini Dental Implants
To arrange an examination at Willoughby Dental of Greenville to talk about Restorative Dentistry, Call at (864) 546-4242 Or Schedule An Appointment Online.
White Fillings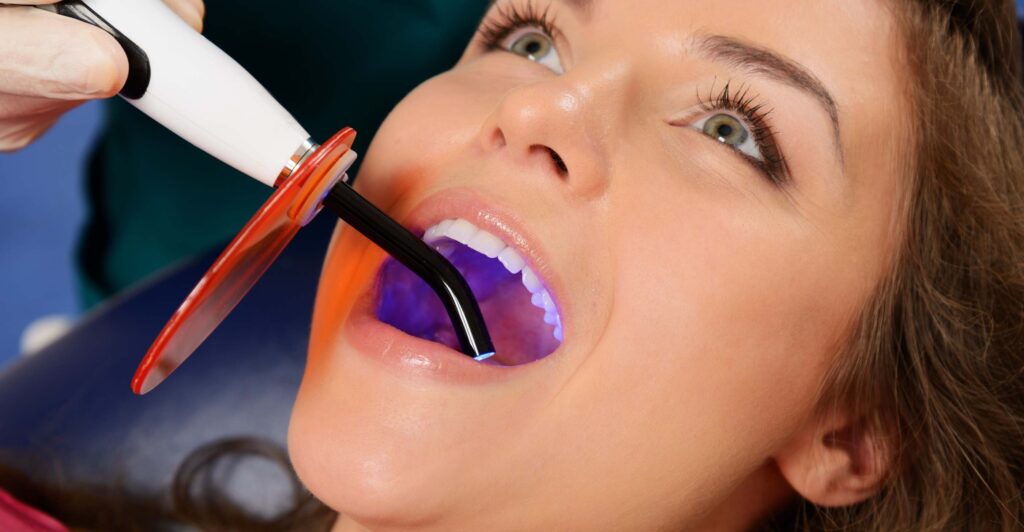 Our dental team at Willoughby Dental uses composite (white) fillings to restore a tooth after treating decay. White fillings are created from composite resin, which bonds to your tooth to restore its strength. White fillings offer aesthetically pleasing results and are strong and long lasting.
Endodontic Therapy (Root Canals)
Dr. Warner is experienced in providing root canal therapy. This technique is used when the tissue or pulp in your tooth needs to be removed due to decay or infection. Without a root canal, deep decay may lead to eventual tooth loss. After receiving a root canal, Dr. Warner will medicate the tooth and protect it with a crown. It is important to recognize symptoms of an infected tooth. These symptoms may include:
Pain
Tooth discoloration
Swelling and irritation of the gums
Pain when eating something cold or when exposed to air
Broken Teeth
Large Cavities
Radiographic Evidence
Your Comfort
Our priority is to provide you with exceptional and comfortable care. We take great measures to ensure your comfort at each stage of your treatment.
Dentures
Dentures are beneficial for patients that wish to replace their natural teeth. Our dentures will restore your confidence and allow you to smile freely. We offer three types of denture solutions to our patients. They include the following:
Conventional Full Dentures
Immediate Full Dentures
We also offer mini dental implants as a way to help stabilize dentures. Mini Dental Implants are almost always indicated to enhance the stabilization of your complete denture.
Conventional Full Dentures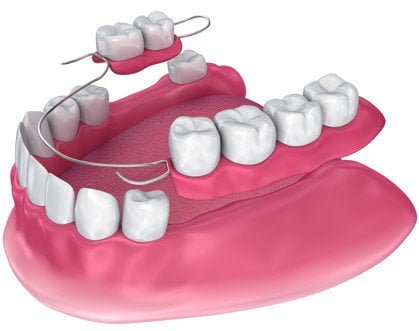 We will safely fabricate conventional full dentures if Dr. Warner determines that removing all of your teeth is valuable to your oral health. When all of your teeth are removed, we must wait for your gums to heal from the extractions. The complete process takes about 6-12 weeks of treatment time. Once the dentures are placed in your mouth, denture realignments will be required as your mouth heals. Your comfort is always our top priority.
Immediate Full Dentures
Immediate dentures are placed instantly after your teeth are removed unlike conventional full dentures. With immediate full dentures, the transition process is sped up greatly. We offer immediate full dentures to patients that have suffered from tooth decay, gum disease, or dental injuries. The benefit of immediate full dentures permits us to give you teeth the same day as your teeth are extracted. This option prevents you from ever having to go without teeth and it also allows you to start getting used to the denture. You will start to learn to speak, chew as well as promote healing to the extraction sites.
Partial Dentures
If you have lost one or more teeth, you will find partial dentures to be beneficial in restoring your smile. Partial dentures closely match your natural teeth and gums. Partial dentures can be removed from the mouth and are similar to an orthodontic retainer. Your partial dentures will fasten to your existing teeth. About 4 to 5 weeks will be needed to create your customized partial dentures, but often times we can make metal free partial dentures much quicker, about 2 to 3 weeks.
Bridges
A bridge is a dental prosthetic that is permanently placed within your mouth to replace one or more missing teeth. Bridges can be used to replace a section of your missing teeth (or tooth).
Bridges also rebuild your bite relationship between your upper and lower teeth. To fit a bridge into your mouth an average of two dental visits will be required. A bridge can be referred to as a fixed partial denture and are semi-permanent.
It is important to care for your bridge to increase the longevity of the bridge. The bridge material tends to last longer if the patient performs the appropriate care. We will instruct you on how to care for your new dental bridge. Please be sure to develop healthy oral hygiene habits at home and keep regular hygiene appointments.
Mini Dental Implants (MDI)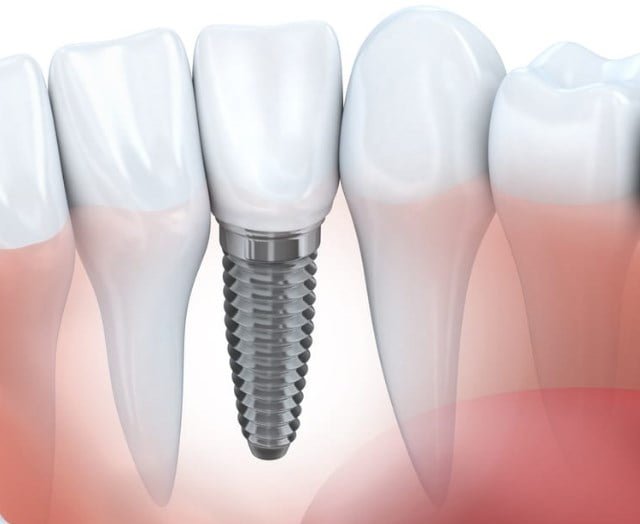 MDIs are a great affordable alternative to full implant replacements. They are specialized to offer greater stability than traditional adhesive dentures. MDIs are a smaller diameter dental implant designed to replace missing or damaged teeth. Mini dental implants feel like your natural teeth. You will be relieved knowing that mini dental implants do not require a recovery period or an incision to your gums. This procedure was designed to reduce bone grafting and accelerate treatment. Once again, you will find comfort in eating, talking, and laughing. You will also benefit from the advantages of MDI such as: better smelling breath, clearer speech, easier eating, and a more secure fitting denture.
Your appointment will approximately last 1 hour. Typically there is no stitching or discomfort after your procedure. You may resume light eating after the procedure. The beauty of your smile will be permanently enhanced and be restored to full functionality.
To arrange an examination at Willoughby Dental of Greenville to talk about Restorative Dentistry, Call at (864) 546-4242 Or Schedule An Appointment Online.