A gorgeous smile can give you the confidence you need to pursue new opportunities in your personal and professional life. But if you weren't born with a perfect smile, or a dental injury or disease compromised the appearance of your smile, all hope is not lost. With the help of a talented cosmetic dentist like Dr. Matthew Warner, you can get a second chance at a gorgeous smile.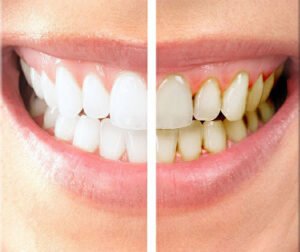 One of the most commonly used tools in Dr. Warner's cosmetic dentistry toolbox is  porcelain veneers. He bonds these tiny pieces of porcelain to the surface of imperfect teeth to conceal superficial imperfections and create a more beautiful smile.
Could You Benefit from Porcelain Veneers Treatment?
Porcelain veneers are extremely versatile and can be used to camouflage a variety of cosmetic flaws. You may be a great candidate for porcelain veneers if you are concerned about covering up any of the following:
Small tooth chips or cracks
Extremely worn teeth
Tooth stains that won't respond to teeth whitening
Small gaps or spaces between the front teeth
Slightly crooked or misaligned teeth
Abnormally shaped or sized teeth (i.e., short or small teeth)
You can read more about the versatility of veneers in Dr. Warner's previous blog post.
Veneer Placement Process At a Glance
Normally the process of designing and placing veneers requires at least two dental appointments, spaced several weeks apart. During the first visit, Dr. Warner evaluates the tooth or teeth to be veneered and discusses the results you hope to achieve through veneers. After taking measurements to send to the dental lab that creates the veneers, he prepares the tooth or teeth for the veneers by removing a small amount of tooth structure. Those teeth are covered with temporary veneers.
Once your permanent veneers are ready, you will return for a second visit. Dr. Warner will remove the provisional veneers and bond the permanent restorations into place. He finishes by polishing the veneers so they gleam like natural, healthy tooth enamel.
Contact Willoughby Dental
To learn more about getting a second chance at a gorgeous smile with porcelain veneers or another cosmetic dentistry treatment, please call or email Willoughby Dental today.